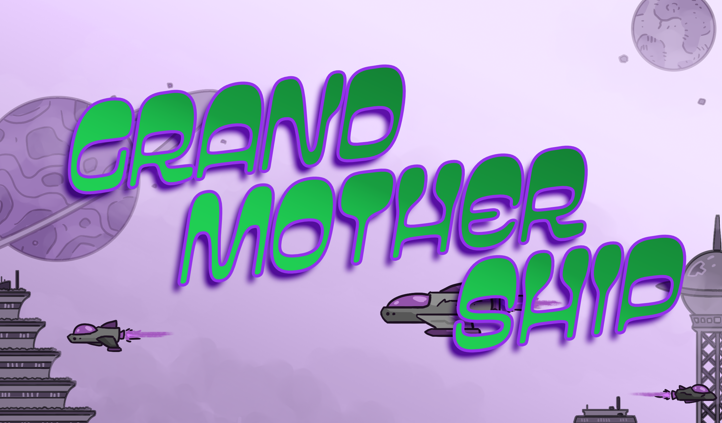 GRANDMOTHERSHIP
What's happening with these lights that flicker in a way they shouldn't? Why has everyone on the ship disappeared? How come the robots on this space resort are acting up? Who has robbed all the credits from the wealthiest person in the Galaxy? You're the senior ladies that will solve these problems and many more! You're The Gang.

What's GRANDMOTHERSHIP?
A TTRPG for 2-4 players and 1 GM about space, horror, and senior ladies piecing together a mystery. Get in trouble, crochet a new scarf, go ballroom dancing, and find solutions where everyone else has failed—a game designed to be played as one-shot sessions made a reality through Crowdfundr for Zine Month 23.
GRANDMOTHERSHIP is inspired by Honey Heist, Brindlewood Bay, and Mothership, taking some tools and vibes from all those games. I have nothing to do with those games and designers.
CHECK OUT THE PREVIEW HERE: https://armandah.itch.io/grandmothershipbeta
What are GRANDMOTHERSHIP's features?

32 pages-zine
Retro-futuristic vibes
2-stat system -GRANDMOTHER and MOTHERSHIP
d6 based system
4 classes and 4 loadouts inspired by what Senior Ladies like to do
A clue-gathering and hypothesis-corroborating mechanic
Tips for GMs and various tables to generate a session in 5 minutes: Objectives, Conditions, NPCs, Enemies, Clues, Items, Locations
A fast-passed mapping system based on die rolls and tables
A game in which violent encounters are not central to gameplay
A helpful and staggering conditions table written by Andy from Pandion Games
Astonishing layout by Jean Verne
Detailed and caring editing by Hipólita
Compelling art cover by Ewerton Lua
Art pieces by Lucas Rolim
Marvellous and useful character sheet designed by Sin Posadas
Working on

Purchase
In order to download this game you must purchase it at or above the minimum price of $15 USD. You will get access to the following files:
Exclusive content
Support this game at or above a special price point to receive something exclusive.
Community Copies
During the Crowdfundr campaign, among the pledges, some people had the kindness to pay for extra community copies (8). I'm also adding some extra according to pledges (1 every 2 pledges).

If in need, let me know and I'll send you a key.