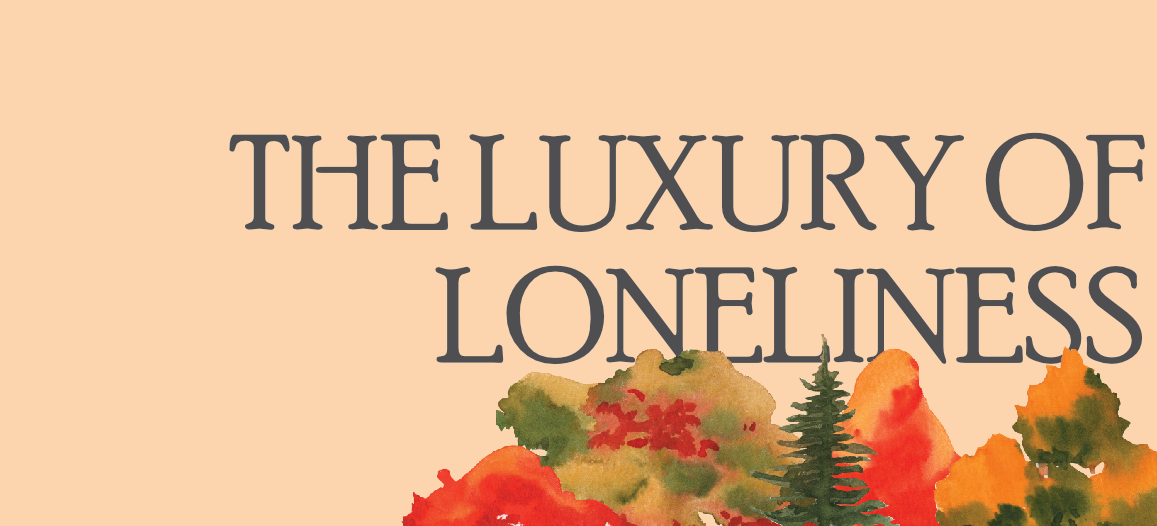 The Luxury of Loneliness
-Castellano abajo-

ENGLISH
The Luxury of Loneliness is a solo TTRPG about loneliness, grief, and giving new meaning to things, creating unique sensibilities and memories. In it, you play as the one responsible for a house you inherit from a loved one who has passed away, and you move into it.
Give new life to a house and turn it into your home, keep the good memories of the loved one who inherited it from you, and build a new life without forgetting those who have made it possible and are not among us anymore. Go through each room deciding what to do with the items left there. What are those things? Do you keep them? Do you hide them? Do you throw them away? Have you seen those before?
What do you need to play?
- Between 1 and 2 hours in total (but I recommend not to play the game all together, instead do a section per day)
-1d6
- Something to take notes

Production cost

The layout of this game would cost 160 USD. The writing, design, and editing have already been covered by getting selected with this game for Filmmakers Without Cameras 3. The translation to Spanish would be 60 USD. To cover those expenses I need to sell 44 copies of the game at regular price. Normally, this kind of game would be between 5-7 USD, but since it was written for FwC, I decided to put up a 2 months sale.
CASTELLANO
El Lujo de la Soledad es un TTRPG en solitario sobre la soledad, el dolor, y darle nuevo significado a las cosas, creando sensaciones y memorias únicas. En el juego tomás el lugar de la persona responsible de una casa que te fue heredada por alguien que querías mucho pero que falleció, y te mudás a esa casa.
Dale nueva vida a una casa y convertila en un hogar, mantene vivos los buenos recuerdo de see ser queridx y construí una nueva vida sin olvidar eso que la hio possible. Recorré la casa, habitación por habitación, decidiendo qué hacer con las cosas que quedaron. ¿Cuáles son esas cosas? ¿Las conocías? ¿Te las quedás? ¿Las escondés? ¿Las tirás?
¿Qué necesitás para jugar?
- Entre 1 y 2 horas en total (aunque recomiendo que se juegue sección por sección, una por día)
- 1d6
- Algo para tomar notas
Costos de producción

El maquetado de este juego hubiese costado 160 USD. La escritura, diseño y edición fueron costeadas a través de Filmmakers Without Cameras 3, publicación para la que este juego fue diseñado. La traducción cuesta 60 USD. Para cubrir esos gastos, necesito vender 44 copies a precio normal. Pero como parte de los costos fue cubierto por FwC, estará en oferta por 2 meses.
Purchase
In order to download this game you must purchase it at or above the minimum price of $5 USD. You will get access to the following files:
el lujo de la soledad páginas - Armanda Haller.pdf
13 MB
el lujo de la soledad spread - Armanda Haller.pdf
13 MB
the luxury of loneliness pages - Armanda Haller.pdf
13 MB
the luxury of loneliness - Armanda Haller.pdf
13 MB
Exclusive content
Support this game at or above a special price point to receive something exclusive.
Community Copies
If you need one and there's none available, please contact me.