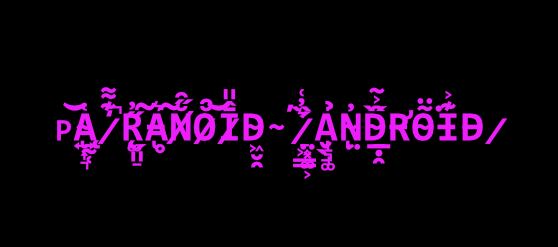 Paranoid Android
The perpetual war with the androids has made everyone paranoid. Including you. Including your interrogators.

My Patrons from Cool Cool Person tier on get this game for free, so if you want to check it out, here's the link for my Patreon.

In this game, you will play as a blue-collar worker on Asimov Landing Station, a place on the far edge of the galaxy, manned by only a skeleton crew, most of them scientists doing research. Nothing ever happens there. The atmosphere in the Station has started changing and it hasn't escaped your notice. Furthermore, several things have gone wrong or malfunctioned in non-critical but totally avoidable ways. As the war with the androids rages across the galaxy, the government has discovered that androids have the capacity to perfectly mimic human beings. Following this dramatic announcement, things have begun to go wrong in more significant ways: research has been delayed, the station's systems have broken down at critical moments, and people have disappeared. Station security has singled you out as a suspicious person and they've taken you in for questioning. As the interrogation goes on, you begin to doubt yourself - you know some androids are sleeper agents, unaware that they're not really human until activated. Could you be one of them? The journal you'll keep throughout this game will serve as the transcript of your interrogation.

//////// ACTUAL PLAYS ////////
Here, you can read an actual play of the game done by Cannibal Halfling Games

And here, another cool actual play by Corey Mayo, 100% MAN
////////////////////////////////////////
This game is a love letter to Battlestar Galactica, Blade Runner, and Blade Runner 2049. The inspiration came from a really intense captcha wanting to know if I was a robot. Seems like I was cause I couldn't get through it. Or maybe I just have bad sight and some traffic light was too small.


Purchase
In order to download this game you must purchase it at or above the minimum price of $7 USD. You will get access to the following files:
Paranoid Android.txt
11 kB
paranoid android.pdf
37 MB
paranoid android PRINT SINGLES.pdf
151 kB
Exclusive content
Support this game at or above a special price point to receive something exclusive.
Community Copies
If in need, please grab one.
If possible, keep in mind:
- rating it
- downloading it
- leaving a comment
- spreading the word
Comments
Log in with itch.io to leave a comment.
I enjoyed playing this very much. Keep up the imaginative work!
I just did a play of this and completely loved it. The dynamic of slowly uncovering your own nature center was fantastic. By the time I had figured out where I landed my prompt responses made the ending I got feel completely awesome and earned. Great game!
This looks so sweet. I remember dialing in to BBSs in the 90s that looked just like this.